Regular price
Sale price
$14.99
Unit price
per
Sale
Sold out
Buy more. Save more.
In stock
Nature's Willow Travel Pack: 10 pain cream pouches (5ml each) & 3 pain patches. 
Our #1 seller in a convenient travel size made with environmentally conscious packaging plus 3 long-lasting pain patches. Perfect for your purse, gym bag, or toiletry travel bag. Each packet holds 5ml of pain cream which is good for 1-2 applications depending on surface area. 
About the Product:
Non-Toxic, Dye-Free, Paraben-Free. No Artificial Fragrances. 

Natural Ancient Pain-Fighting Ingredients: Our patented formula combines the botanical analgesics White Willow Bark and Helichrysum plus lavender, menthol, camphor and eucalyptus for their counter-irritant properties.

Fast-Acting & Long Lasting: Willow Balm absorbs quickly and gets right to work helping to reduce aches and pains.

Essential Oils: Provide a much more subtle and pleasant scent than many of our competitors.  

Cooling, Doesn't Burn: The balm contains less menthol and doesn't "burn" like many of our competitors. 

PLANT-BASED RELIEF MADE IN NORTH AMERICA: Nature's Willow was born from the efforts of a Tennessee daughter developing a product to help ease her mother's pain.
INGREDIENTS
Active Ingredient: Menthol 3%
Inactive Ingredients: Almond Oil, Camphor, Caprylyl Glycol, Ceteareth-20, Cetearyl Alcohol, Cetyl Alcohol, Eucalyptus Oil, Geranium Oil, Glyceryl Stearate SE, Helichrysum Gymnocephalum Oil, lsopropyl Palmitate Jojoba Seed Extract, Lavender Oil, Palmitic Acid, Phenoxyethanol, Propanediol, Sorbic Acid, Spearmint Oil, Stearic Acid, Stearyl Alcohol, Sunflower Oil, Triethanolamine, Water, White Willow Bark Extract
Share
View full details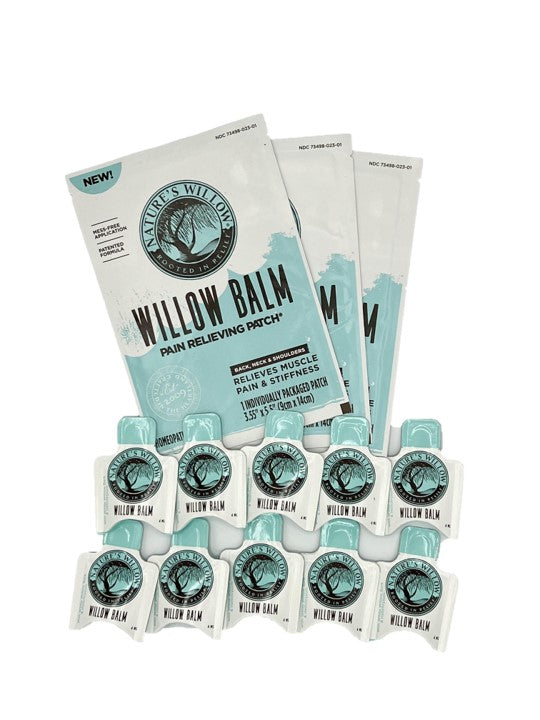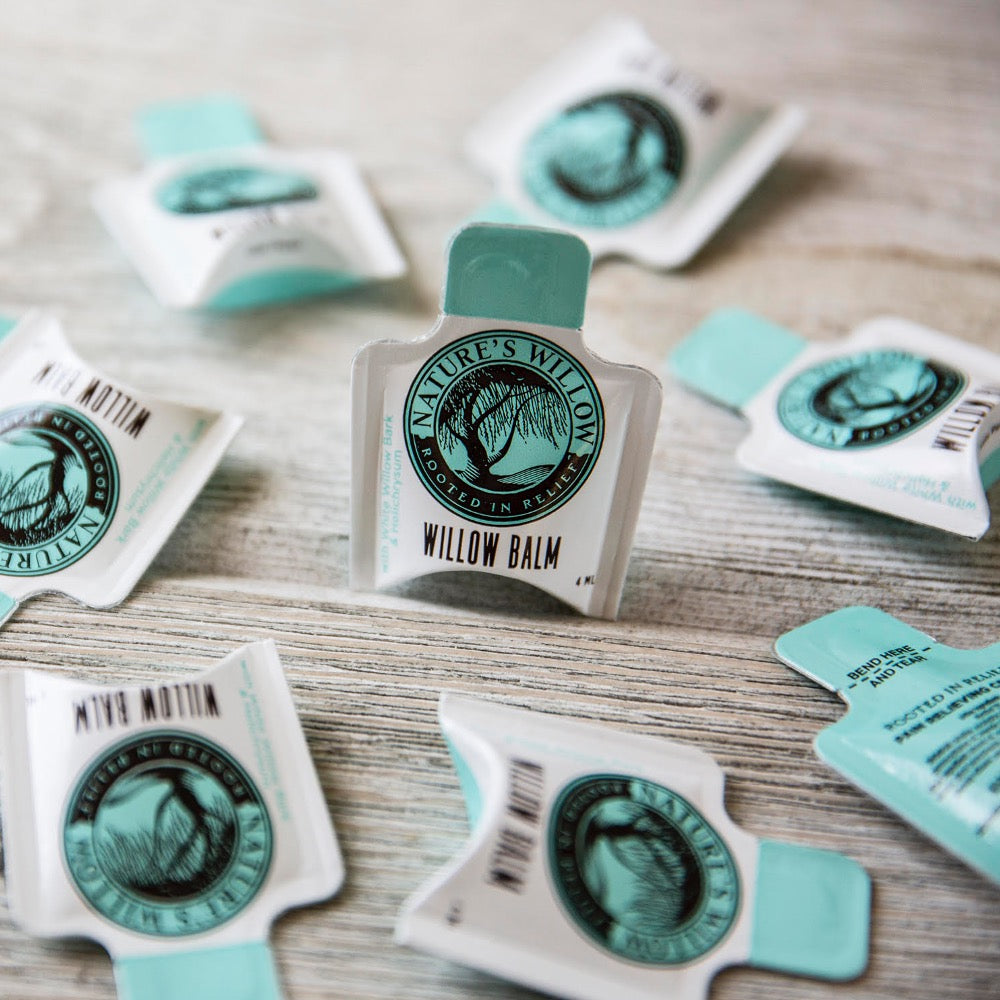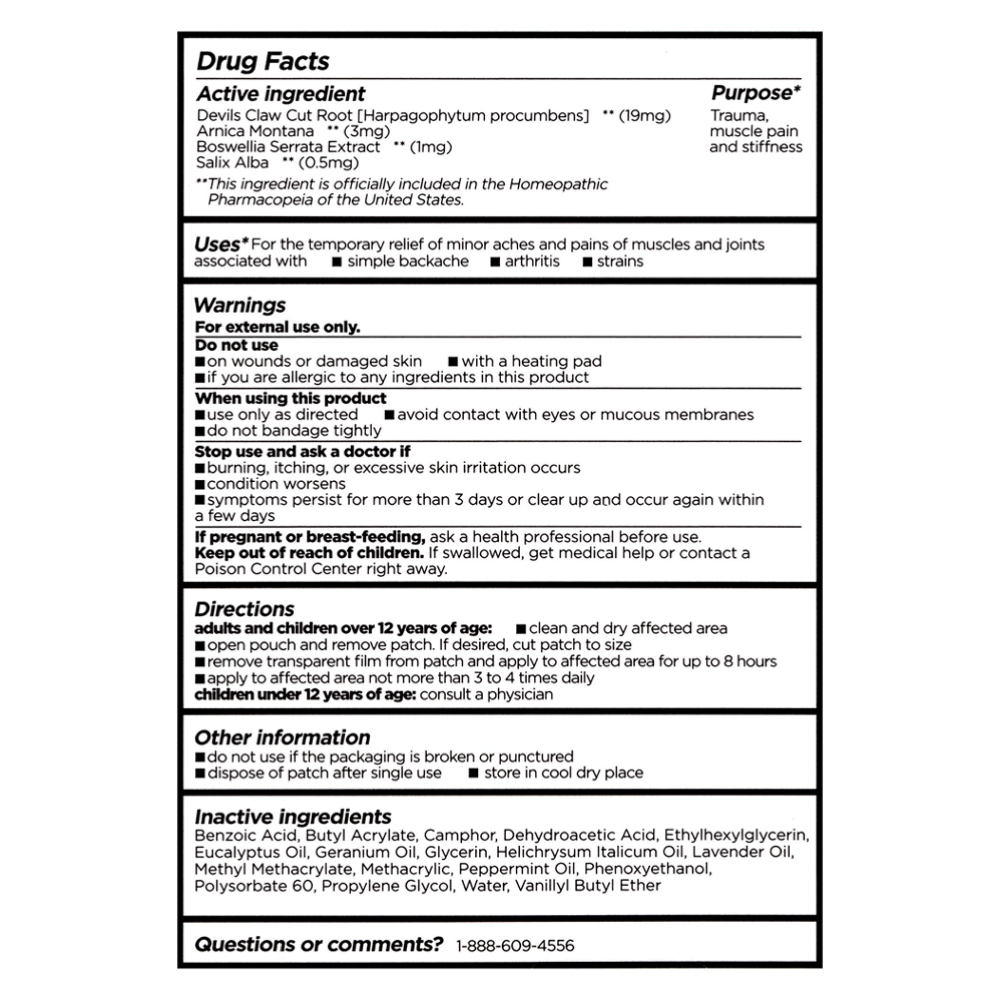 Condition:
Arthritis/Joint Pain, Back or Neck Pain
Pain Reliving Travel Pack (10 Pain Cream Packets & 3 Pain Patches)
Condition:
Arthritis/Joint Pain, Specific/Rare Disease
Condition:
Back or Neck Pain
Condition More Info:
just general soreness sometimes
patches are awesome
I haven't used the little travel packs just yet, but the patches are fantastic. Sometimes my back, neck and shoulders get too over-tight. The patch was a simple and perfect solution for using as I went to sleep. I woke up refreshed.
Condition:
Arthritis/Joint Pain
bug bites & more
During mosquito season this balm eases the itch of bug bites. Also good on my arthritic joints
Condition:
Arthritis/Joint Pain
Just as Amazing as I've heard!
I've been moving more and more toward natural and holistic medicine and away from corporate pharmaceutical options. This has been a life saver! Started developing stiffness in my left hand especially around the joint in my thumb, and using this daily has allowed me to get back to gardening and doing the things I love. I originally purchased the large tube but went back and ordered the travel sizes so that I'd have this on hand even when I'm out and about. Thank you Nature's Willow!
My wife for years has tried multiple things to ease her back pain so that she can sleep at night. She's

tried both over-the-counter and prescription meds

. This product has truly been a godsend to her allowing her to

go to sleep and remain asleep for several hours afterwards.